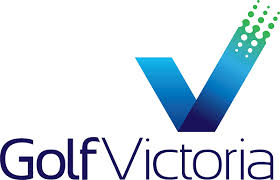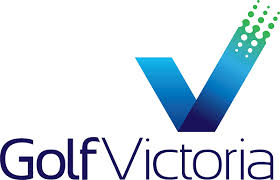 48 Melbourne Member Clubs are gearing up for the 2016 Golf Victoria Pennant Season which begins this week. The first tee shot will be struck on Friday (18 March) when the first round of Friday Women's Pennant gets underway whilst Men's, Women's and Colts Pennant will commence on Sunday (20 March).

The Pennant season is structured around eight weeks of "round robin" match play contests between clubs at one venue in each division every week. At the conclusion of the eight week season, the two leading teams in each division contest a final to decide the champion.
In all divisions of Women's and Men's Pennant, each club is represented by seven players with Colts teams consisting of five players aged under 24 as of January 1. At all Pennant levels, the competing clubs are divided into divisions with a promotion/relegation system in operation to determine divisions for the following season.
This season, 34 clubs will be participating in Women's Pennant, 48 in Men's Pennant, 42 in Colts Pennant and 33 in Friday Women's Pennant, in arguably one of the strongest club team golf competitions in the world.
Commonwealth Golf Club will tee off as the defending Division One Men's and Colts champions; Huntingdale as the reigning Division 1 Women's Champions whilst Victoria will be the defending Division 1 crown in Friday Women's Pennant.
Golf Victoria CEO Simon Brookhouse is anticipating the 2016 season to be one of the best in recent times.
"Pennant is a wonderful institution of Victorian golf providing the highest level of competition between Melbourne's Member clubs which so many golfers aspire to play," he said.
"This year approximately 1,000 players will be representing their respective clubs on a weekly basis, including Berwick-Montuna who we're welcoming to the competition for the first time in Men's and Colts Pennant. I'm sure many great stories will emerge as we work towards determining the finalists in each division."
The 2016 Pennant Finals will be played on Sunday 22 May at Spring Valley, The Heritage, Riversdale and Heidelberg.
While the Division 1 Men's and Women's Finals have already been scheduled at Spring Valley, the remaining 15 finals will be allocated following the final round of contests on 15 May in order for teams from the same club to be allocated to the same finals venue.
The 2016 Friday Women's Pennant Finals will be played on Friday 13 May at Keysborough and The National (Long Island site) continuing on from the successful introduction of finals for this competition in 2015.  
All pennant results will be available on the Golf Victoria website at www.golfvic.org.au/pennant following the conclusion of each round.
https://www.live4golf.com.au/wp-content/uploads/2016/03/index.jpg
180
280
Mathilda
https://www.live4golf.com.au/wp-content/uploads/2019/09/live4golf-logo.png
Mathilda
2016-03-16 15:59:06
2016-03-16 15:59:06
2016 GV Pennant season ready to launch