Golf Business Australia (GBA), the nation's leading golf-specific insurance provider has joined forces with Empower Golf Australia, a pioneering non-profit organisation dedicated to making golf inclusive and accessible for individuals living with disabilities.
This partnership aims to reform the current golfing landscape and create a more inclusive environment for all golf enthusiasts.
"We are thrilled to unveil this collaboration between Golf Business Australia and Empower Golf Australia," said Daniel Bateup, Managing Director of GBA.
"By uniting our expertise and passion for the sport, we are confident in our ability to drive positive change within the industry, fostering a more secure and welcoming environment for golfers of all abilities."
Breaking down barriers
Empower Golf Australia, established in 2014 by James Gribble, has been instrumental in breaking down barriers for Australians with disabilities in the golfing community. Through their inclusive coaching, adaptive equipment provisions, and accessible facilities, Empower Golf has empowered over 15,000 individuals to discover the joys of golf and participate in the sport they love.
James Gribble shared his excitement about the partnership: "We believe that golf should be enjoyed by everyone, regardless of ability. Our collaboration with Golf Business Australia is a significant step towards creating a more inclusive and diverse golfing community.
"Together, we can transform lives through the power of golf."
Fostering inclusivity
The synergy marks a new era in the golfing industry where inclusive practices and support for individuals with disabilities take centre stage. As part of their joint mission, GBA and Empower Golf Australia are committed to delivering specialised coaching, hosting inclusive clinics and events, procuring adaptive equipment, and establishing accessible golf facilities across the country.
In addition to fostering inclusivity, the partnership will continue GBA's legacy of providing tailored insurance solutions to over 100 golf clubs and facilities across Australia since its inception in 2016. By leveraging partnerships with golf industry experts, government bodies, and like-minded peers, GBA remains at the forefront of the insurance market, ensuring that all clients receive comprehensive and cost-effective coverage.
"We are not just an insurance provider; we are a partner in your success," affirmed Daniel Bateup. "Our value proposition extends beyond insurance expertise to support the overall risk management and success of our clients. Together with Empower Golf Australia, we envision a safer and more vibrant golf industry."
Both organisations share a common goal of promoting golf as an inclusive sport and are confident that this partnership will serve as a catalyst for change.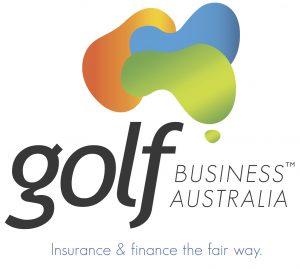 Golf Business Australia and Empower Golf Australia invite golf clubs, professionals, and enthusiasts alike to join their mission of embracing diversity and empowering all individuals to experience the joy of golf.
For more information about Golf Business Australia's tailored insurance solutions, please visit www.golfbusinessaustralia.com.au
To learn more about Empower Golf Australia's efforts to make golf accessible for all, visit www.empowergolf.com.au.
https://www.live4golf.com.au/wp-content/uploads/2023/08/use-this-one-scaled.jpg
1874
2560
Mathilda
https://www.live4golf.com.au/wp-content/uploads/2019/09/live4golf-logo.png
Mathilda
2023-08-09 19:10:32
2023-08-09 19:10:32
Golf Business Australia and Empower Golf Announce New Partnership to Help Boost Inclusivity Down Under