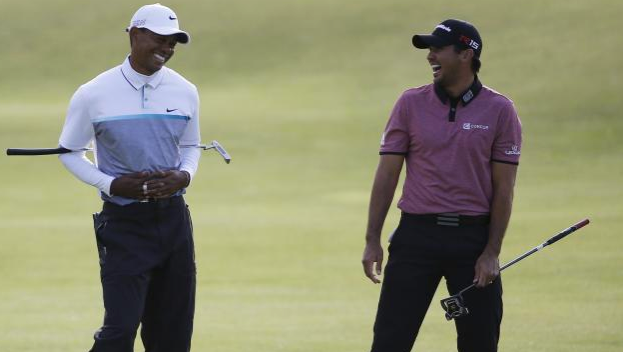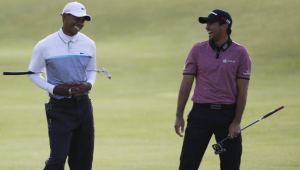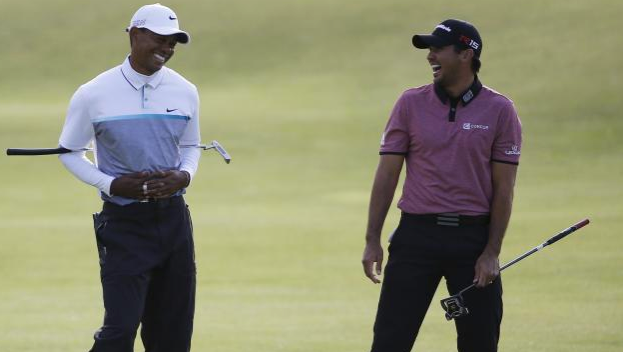 Australian professional golfer Jason Day has grabbed his first PGA Championship title in a record-breaking win against Jordan Spieth last Sunday. Day finally broke through to win a Major after shortcomings in this year's previous tournaments, but the Aussie's recent victory may just be the beginning of his journey in winning further Majors, and fellow PGA Champion Tiger Woods was impressed with how Day prevailed at Whistling Straits.
Woods could not speak highly enough of Day when asked about the latter's recent success in winning a Major. Woods, one of the most highest-paid athletes in the world, said he was proud of Day's victory that saw the Australian golfer beat Spieth, who lately took the No. 1 spot in the world golf rankings.
"The progress he's [Day] made and, you know, the times he hasn't gotten it done, they all hurt. As a player and competitor, those instances really do hurt but he built on them," Woods said, reports Golf Australia.
Woods has been on a two-year winless drought, but the 39-year-old Woods looks to turn the tables around in the Wyndham Championship. Woods showed one of his finest performances in the past two years after shooting a 6-under-par 64 at soggy Sedgefield Country Club in North Carolina to get in the first page of the leaderboard.
Woods said he felt good in Thursday's event, but admitted he has got to continue making birdies, with everyone else competing to make the Fedex Cup playoffs, reports USA Today. It was Woods' lowest round since he fired a 65 in the third round last March in the 2014 Honda Classic.
Meanwhile, Day has called Spieth for a one-on-one matchup in this year's Presidents Cup. The 27-year-old Day said he is ready to challenge the American golfer, assuming unofficial leadership of the International team for the upcoming teams competition.
Day looks at the Presidents Cup as his next major goal, but the Aussie champ has also set his sights on becoming the first Australian ever to win the Fedex Cup. "The big thing for me now is to knuckle back down and get into the FedEx Cup playoffs. I want to see if I can go ahead and win this thing," Day said, the Sydney Morning Herald reported.
via Tiger Woods proud of Aussie golfer Jason Day after winning first major title.
https://www.live4golf.com.au/wp-content/uploads/2016/06/2016-06-03_1641.png
352
623
Mathilda
https://www.live4golf.com.au/wp-content/uploads/2019/09/live4golf-logo.png
Mathilda
2015-08-24 16:40:26
2016-06-03 16:42:46
Tiger Woods proud of Aussie golfer Jason Day after winning first major title