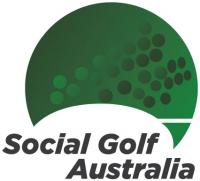 Australia's Largest Golf Club, Social Golf Australia (SGA), has today launched an initiative to support Foodbank to help struggling Australian families receive some much-need support.
10K for 10K' fundraising drive
To coincide with SGA issuing their 10,000th Official Australian Golf Handicap this week, the team have launched the '10K for 10K' fundraising drive, which aims to help generate 10,000 meals for struggling Aussie families, via donations to Foodbank from SGA's network of golfers, partners and sponsors.
Running alongside the upcoming 2021 SGA Foodbank Charity Golf Day at Kingston Heath Golf Club on November 16th, the 10K for 10K drive is an online fundraiser that is asking golfers from across Australia (as well as SGA's 10,000+ customers) to help out their fellow Aussie families by making a small online donation (of any dollar amount) to a fund created in partnership with Foodbank Victoria, a not-for-profit food relief organisation.
SGA's goal for the 10K for 10K fundraiser and Golf Day is to raise $5000, which would translate to 10,000 meals via Foodbank Victoria (every $1 donated = two meals created.)
Supporting golfing community
"Over the last two years, Australian families across the country have been belted by bushfires, flooding, storms and loss of income due to Covid restrictions and lockdowns. The increase in demand for support from Foodbank tells a hidden story about dwindling savings and pantries as so many families struggle to make ends meet and put food on the table," explains Matthew Pitt, Founder and Managing Director of SGA.
"As a family business focussed on building a positive, supportive golfing community, our team at SGA were shocked to learn that so many more families were turning to Foodbank this year. We wanted to do something to assist Foodbank to help these families. Hosting a charity golf day was the obvious approach for us and we are sincerely grateful to all at Kingston Heath Golf Club for being so supportive of the event," he said.
Pitt notes that golf clubs have a long history of supporting their communities and families; a tradition that SGA is honoured to uphold and continue.
"For over 100 years, Australian golf clubs have provided a community within a community in so many towns and suburbs. From hosting town meetings, trivia nights and fundraisers, to celebrating weddings, to becoming makeshift disaster-relief or evacuation centres, golf clubs across the country are part of the glue that binds communities together. SGA aspires to continue that tradition by encouraging our golfers and our partners to "band together" and help support Australian families who are struggling right now," Pitt explained.
Just scratching the surface
Pitt adds that the team came up with the 10K for 10K initiative following overwhelming support by golfers and partners around the SGA Foodbank Charity Golf Day,
"The tee sheets for the golf day filled up quite quickly, and we realised that we had just scratched the surface of what could be done. Only 112 golfers can attend the event, but as the biggest golf club in Australia, we have contact with 10s of 1000s of golfers who can contribute to help families via Foodbank, so we incorporated our 10K for 10K initiative to open up donations to golfers who can help via online donations to Foodbank, even if they cannot join us at Kingston Heath on November 16," he said.
TO DONATE ONLINE TO THE 10K FOR 10K DRIVE, AND HELP FEED AUSSIE FAMILIES, VISIT: https://foodbank-victoria.giveeasy.org/x21cp-sga
https://www.live4golf.com.au/wp-content/uploads/2021/10/o.jpg
181
200
Mathilda
https://www.live4golf.com.au/wp-content/uploads/2019/09/live4golf-logo.png
Mathilda
2021-10-27 15:16:41
2021-10-27 15:16:41
Social Golf Australia launches '10K for 10K' to support Foodbank helping families